TODO Light
An experimental React TODO app with JSX and without a build system.
See it in action here: https://panta82.github.io/todo_light/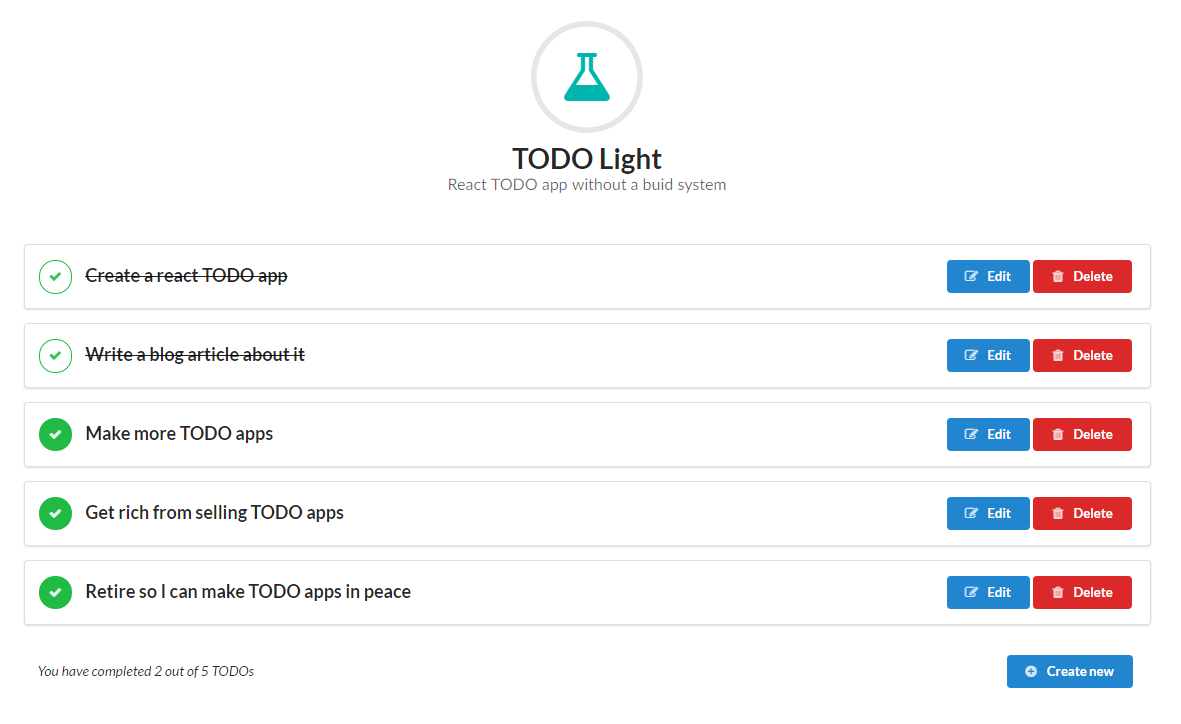 Instructions
Clone. Edit files. Open index.html in browser. There is no build system or anything.
Unfortunately, babel will need to load script files throgh AJAX, so you'll need a web server. file:// protocol will not work.