Single plate boilerplate
All your boilerplate, in a single plate.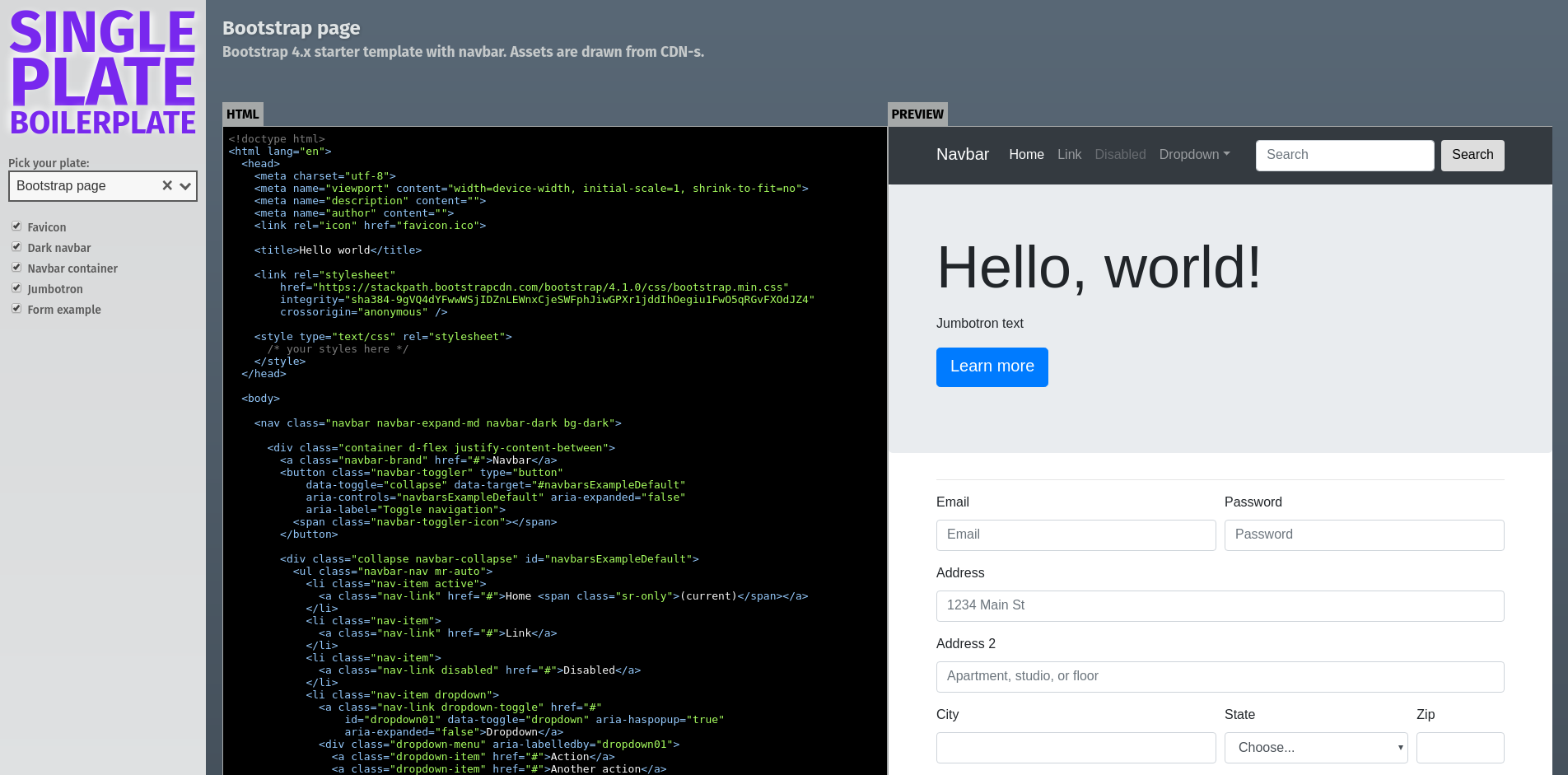 Single page app with various boilerplates available for easy copy & paste.
The codebase is plan vue.js. Boilerplates are based on ES6 template strings.
Each boilerplate can specify configuration options.
Development
npm install
npm run serve

Boilerplates are available as loose files inside src/boilerplates.
They are auto-loaded during build.
See express.js for an example of what a boilerplate can export.
License
MIT