Cover Inspector
Image manipulation program optimized for quick organization of a large hierarchy of images (specifically music album covers).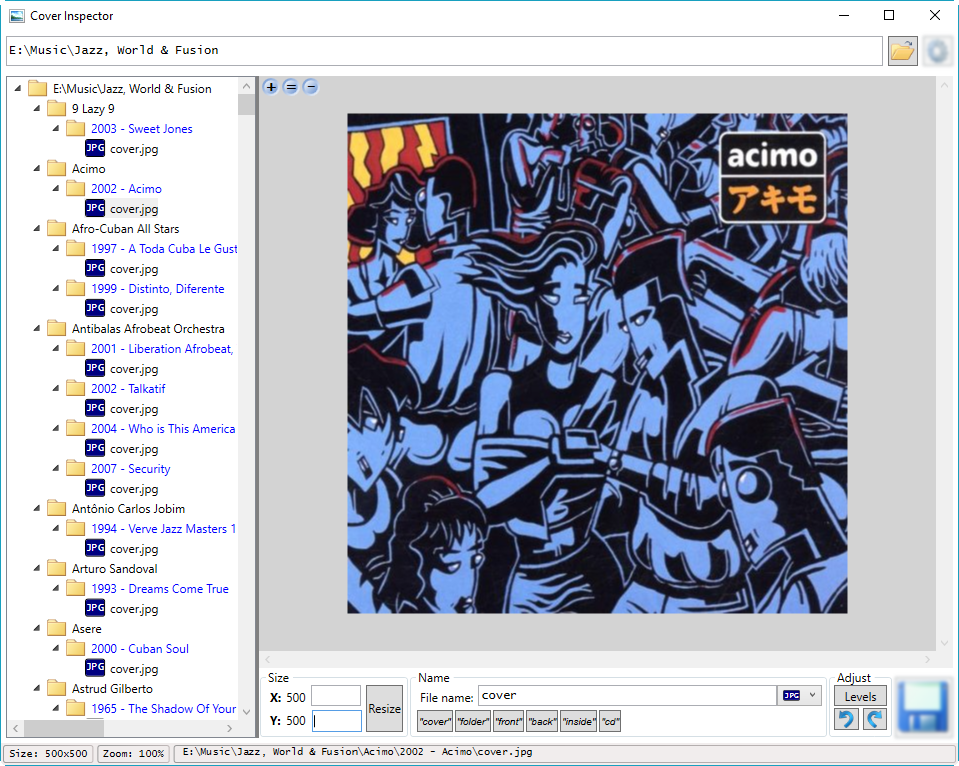 Developed in 2010.
Features
Tree view navigation
Quick rename into a standardized filename (eg. "cover.png")
Resize to fit
Convert format (JPG, BMP, PNG, GIF)
Auto adjust levels
Rotate
Build
Open in Visual Studio 2015 and click Run.
Based on WPF, so requires Windows XP or higher.
Licence
MIT